There are things that GOD never meant for you to have in your life. Yes there is, and I've been contemplating in these thoughts after each passing day. A single day that ends gives way to another day of trial.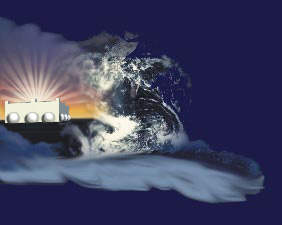 There are times (a lot of times) that I think there's more than following GOD, reading the Bible, obtaining fellowship and showing kindness (or compassion) - even to the undeserving. And these doesn't make some sort-of-a "buffer" to protect you against the wiles of sin, sinful men and women, sinful nature, compromising situations, difficult situations.
I had high school classmates living somewhere in the United States right now, another in Europe and the rest back in Poland. Who cares? Does the "status quo" of being there makes them better than I am or I am with them? As I learned in Solomon's book of Ecclessiastes, and the story of Job as written by Moses - good and bad things both come with the just/righteous and wicked/unjust. When it rains, it pours and it doesn't select where does the rain drops. For as long as the water cloud enshrouds beneath, so will be for good and bad guys.
We all pray and ask GOD for the better things this life needs to bring us. I have a different prayer though - read through:
-->> LORD, am I asking you the right things in life? Will it make me closer and closer to you each passing day? It's easy to shed a tear for the poor and brokenhearted, but do I have compassion for "even" the greater need? I've been asking you a lot of things - wonderful things, but it seems you're not looking forward to make them happen. Maybe, I am not asking the correct things. Maybe these things, you oh LORD with thy infinite wisdom - you're only looking for the best, "the very best" for me.
Crying For Things God Never Meant For You To Have In Your Life
-->> LORD, show me rather what I need to do. Sustain me against a wishful, silly mind and corrupted heart. Cleanse me against my infirmities, and made me whole. I've been asking too many things, non-essential things but you knew "the very best" and I think you want to surprise me!
-->> LORD, I frankly miss my parents. For I am a parent right now to my older sister, her siblings and my younger brother - doing all I can, to make this home that you left for awhile in an-OK shape, till you return back to see me, us. I miss You LORD, much, much more than the longing that I have for my parents. May my relationship with you be like that my longing of them.
The composition of my life's goals is to be even closer to you. I love you very much LORD. My heart has found comfort in these words that I want to let You know. The cryings won't stop, but it longs for your promise of wonderful Love.